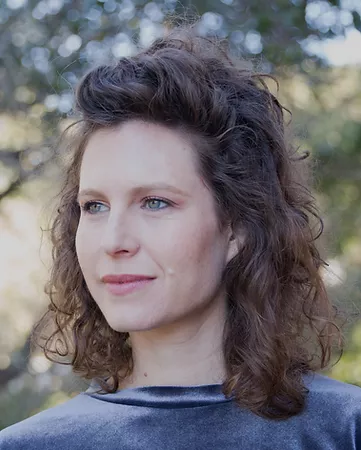 Artist Statemen
Bio
Resume
I work in video, photography, and installation to critically investigate the mechanisms and motivations affecting our socialization and the way we relate to our surroundings. My works use various media to deconstruct different hegemonic structures such as nationalism, militarism, and patriarchy. I hold dual citizenship and live and work between Israel and the US, a productive duality that enables me to hold a critical but nuanced insider-outsider perspective on both societies. My background in theater and film allows me to apply theatrical procedures, using props, texts, characters, and choreography to create uncanny interventions and re-staging.
Willenz holds a MFA from the University of California, Berkeley (2019), and a BA from the Marc Rich Honors Program in the Humanities and the Arts, Tel Aviv University (2015, Dean's honors). She has exhibited nationally and internationally in venues including the Berkeley Art Museum and Pacific Film Archives; The Magnes Collection of Jewish Art and Life, Berkeley; Heaven Gallery, Chicago; Root Division, SF; Dream Farm Commons, Oakland; Nuzha Gallery, Jaffa; The Gvul Gallery, Hanita and The Joint Jewish-Arab Gallery, Kibbutz Cabri. She is currently working on a solo exhibition that will open at the Bar David Museum of Art, Kibbutz Bar'am in Fall 2023.
Willenz was artist-in-residence at The Lincoln Center Theater, NYC; Ox-Bow School of Art, Michigan; Atelier Shemi, Kibbutz Cabri and in March 2023 will be in residency at the Vermont Studio Center. She was a fellow at the Art and Research Center at UC Berkeley; and received grants from Asylum Arts; The Center for Arts and Religion at GTU, Berkeley; Jewish Arts Collaborative, Boston and Tel Aviv's Art Department. She won the Eisner Prize for Photography and the WORD prize from the American Jewish University, LA. In 2022 Willenz was a Creative Capitol Award finalist. Her work was featured in Image Journal and JArts Magazine.
GABRIELLA WILLENZ
EDUCATION

2019
MFA in Art Practice, University of California, Berkeley, CA
2015
B.A,The Marc Rich Honors Program in the Humanities and the Arts, Tel Aviv University,Israel
Dean's Award for outstanding academic performance
2014
Student Exchange Program, University of Potsdam, Germany
2010
New York University TISCH School or the Arts, Certificate in Film Making, New York, NY
EXHIBITIONS
2024
The Eve&Adam Project, Doug Adams Gallery, Berkeley, CA (upcoming) A Compelling Backstory, Kiryat Tivon Gallery for Israeli Art, Israel (upcoming) 2023 Concrete, Bar-David Museum, Kibbutz Bar-Am, Israel (upcoming)
2022
Remnants, Heaven Gallery, Chicago, IL
Tech Rehearsal, solo exhibition, Gvul Gallery, Hanita, Israel
Monuments of Memory, two-person exhibition, Heaven Gallery, Chicago, IL (upcoming) The Eve & Adam Project, Jewish Arts Collaborative, Boston, MA (upcoming)
The Shmita Year: Release, Renewal and Rest, PJCC, Foster City, CA
Tech Rehearsal, solo exhibition, Border Gallery, Hanita, Israel
2021
Made In Contact, Asylum Arts, online exhibition
Monuments of Memory, two-person exhibition, Dream Farm Commons, Oakland, CA
2020
Family Matters, Root Division, San Fransisco, CA
Hello World, TransCultural Exchange, online exhibition
Thing Theory, solo exhibition, Fine Ideas and Art, Oakland, CA
2019
Souvenirs From Utopia, The Magnes Collection of Jewish Art and Life, Berkeley, CA Cutting In Between, solo exhibition, NIAD Art Center Galleries, Richmond, CA
The 49th Annual UC Berkeley MFA Graduate Exhibition, Berkeley Art Museum and Pacific Film Archive, Berkeley, CA
Inauguration Exhibition, California's Lieutenant Governor's office, Sacramento, CABay Area MFA video showcase, ATA, San Fransisco, CA
Eisner Award Film Screening, Berkeley Art Museum and Pacific Film Archive, CA
2018
Chicago Art Book Fair, Chicago, IL
Eisner Award Film Screening, Berkeley Art Museum and Pacific Film Archive, CA
Black Out, group exhibition, Art on 30th, San Diego, CA
FL3TCH3R, group exhibition, Reece Museum, Johnson City, TN
Thresh, group exhibition, Worth Ryder Gallery, Berkeley, CA
2017
Authority, group exhibition, Worth Ryder Gallery, Berkeley, CA
Re-Branding, solo exhibition, Almacén Gallery, Jaffa, Israel
2016
Standard Deviation, solo exhibition, Bikurey-Ha'Itim Gallery, Tel-Aviv, Israel
2015
Standard Deviation, solo exhibition, Nuzha Art Gallery, Jaffa, Israel
AWARDS, GRANTS, RESIDENCES
2023
Vermont Studio Center Artist Residency, Johnson, VT
2022
Atelier Shemi Artist-in-Residence, Kabri, Israel
The Zinc Group Residency, supported by Asylum Arts, Becket, MA
2021
Zn collective NY residency, New York, NY (upcoming)
Creative Capital Award finalist
Asylum Arts Project grant recipient, New York, NY
WORD Bruce Geller Memorial Prize, American Jewish University, Los Angeles, CA
Dream Farm Common's Artist-in-Residence, Oakland, CA
Asylum Arts Collaborative grant recipient, New York, NY
CARe's research and development grant, The Graduate Theological Union, Berkeley, CA
Jewish Arts Collaboration research and development grant, Boston, MA
Zn collective, an Asylum Art's working group, online
2020
Asylum Arts Artist grant recipient, New York, NY
Open Windows Artist-in-Residence, San-Fransisco, CA
2019
Asylum Arts Bay-Area Residency, Mills Valley, CA
Honorable mention in the Roselyn Schneider Eisner Prize in Film and Video, University of California, Berkeley, CA
2018
Ox-Bow School of Art & Artists' Residency, Saugatuck, MI, Summer Residency Winner of the Roselyn Schneider Eisner Prize in Photography, University of California, Berkeley, CA Honorable mention in the Roselyn Schneider Eisner Prize in Film and Video, University of California, Berkeley, CA
Art and Research Centre Fellow, University of California, Berkeley, CA; fellow in collaboration with Professor Asma Kazmi
Recipient of the Art Practice Department Travel Grant, University of California, Berkeley, CARecipient of the Graduate Division Conference Travel Grant, University of California, Berkeley, CA2015 Project completion Grant from Tel Aviv's Art Department and Wizo Italy for Standard Deviation, Tel- Aviv, Israel
Einav Culture Centre Rehearsal Compound Grant for Being Alexander Pen, Tel-Aviv, Israel Production Completion Grant from Tel-Aviv's Culture Department for Being Alexander Pen, Tel-Aviv, Israel
2014
ITsInSted Directors' Lab, Amsterdam, Netherlands
2011
Best Director, Best Play and Best Actress Awards for directing the play Whales, SmallStage Theatre Festival, Tel Aviv University, Israel
InStead-Israel Directors' Lab Residency, Tel-Aviv, Israel
2009
Lincoln Centre Theatre Directors' Lab Fellow, NY, NY
Best Production Award for On the Beach, Estrogenius Festival, Manhattan Theatre Source, NY, NY
ARTIST TALKS & PAPERS
2022
Remnants, Heaven Gallery, Chicago, IL
One Another's Guarantors: Made In Contact & the Art of Mutual Responsibility, Image Journal, issue #113
The Shmita Year: Release, Renewal and Rest, PJCC, Foster City, CA
The Eve & Adam Project, CARe Gallery, Graduate Theology Union, Berkeley, CA
Made In Contact: Collaboration in times of social distancing, Asylum Arts, NY, NY
2021
The Eve & Adam Project: It Was Not An Apple, Limmud Festival, UK
2020
Family Matters, Root Division, San Fransisco, CA
Old Craft: New Media, The Magnes Collection of Jewish Art and Life, Berkeley, CA
Advanced sculpture class, University of California, Davis, CA
2019
NIAD Art Center, Richmond, CA
2018
Ox-Bow School of Art & Artists' Residency, Saugatuck, MI
Art Practice undergraduate studio, University of California Berkeley, CA
2015
An the Other is Me: shylock on the National stage, Footnote Conference, Tel-Aviv University, Tel-Aviv, Israel
SELECTED THEATRE AND FILM DIRECTING
2015/6
Being Alexander Pen, by Gabriella Willenz, The Cameri Theatre, Tel-Aviv; Einav Culture Center, Tel-Aviv; Suzanne Dellal Center for Dance and Theatre, Tel Aviv; Jerusalem Theatre, Jerusalem; Beit Mazia Theatre, Jerusalem, Israel
2013
Other Faces, by Gabriella Willenz, Tel-Aviv University, Israel
2012
Profit(a)bottle, documentary, Labia Theatre, Cape Town, South Africa; Broadcasted on Life On Terra and Talenthouse Art Works
2011
Whales, by Eden Oliel, Karov Theatre, Tel-Aviv; SmallStage Festival Tel-Aviv University, Israel Big Love, by Charles Mee, The Word Theatre, Harduf, Israel
The Foster Parent or Iron, documentary, Crossroads Film Festival, Clarksdale, MI
For the First Time (In a Long Time), Tel-Aviv Music Video competition, Tel-Aviv, Israel
Peanut Factory, by Meg Lawson, The Iron Mule Festival, NY, NY
2010
Silence Not, A Love Story, by Cynthia Cooper , Centre Stage Theatre, Jerusalem, Israel; The League of Professional Theatre Women, NY, NY
2009
Big Love, by Charles Mee, Manhattan Theatre Works, NY, NY
Presumptuous, by Paul DiPaola, Ingenius Festival, Manhattan Theatre Source, NY, NY