This project is based on a collection of objects I found at my parents' house that once belonged to my grandparents; an accidental and un-glamorous collection of family heirlooms. They have witnessed, as well as participated in, the formation of specific identities through the transference of cultural values, ideologies, intergenerational traumas, and rituals. Collaborating with Berkeley Repertory Theater's Prop Supervisor Jill Green, we reproduced these fifty objects as theatrical props: some came from the theater's prop collection and were altered, some sourced from ebay and 2nd hand stores and many produced from scratch. By translating life into the world of theater I was looking at how things (and ideas) shift on the spectrum of real and fictive, original and fake according to context, gaining and losing different values.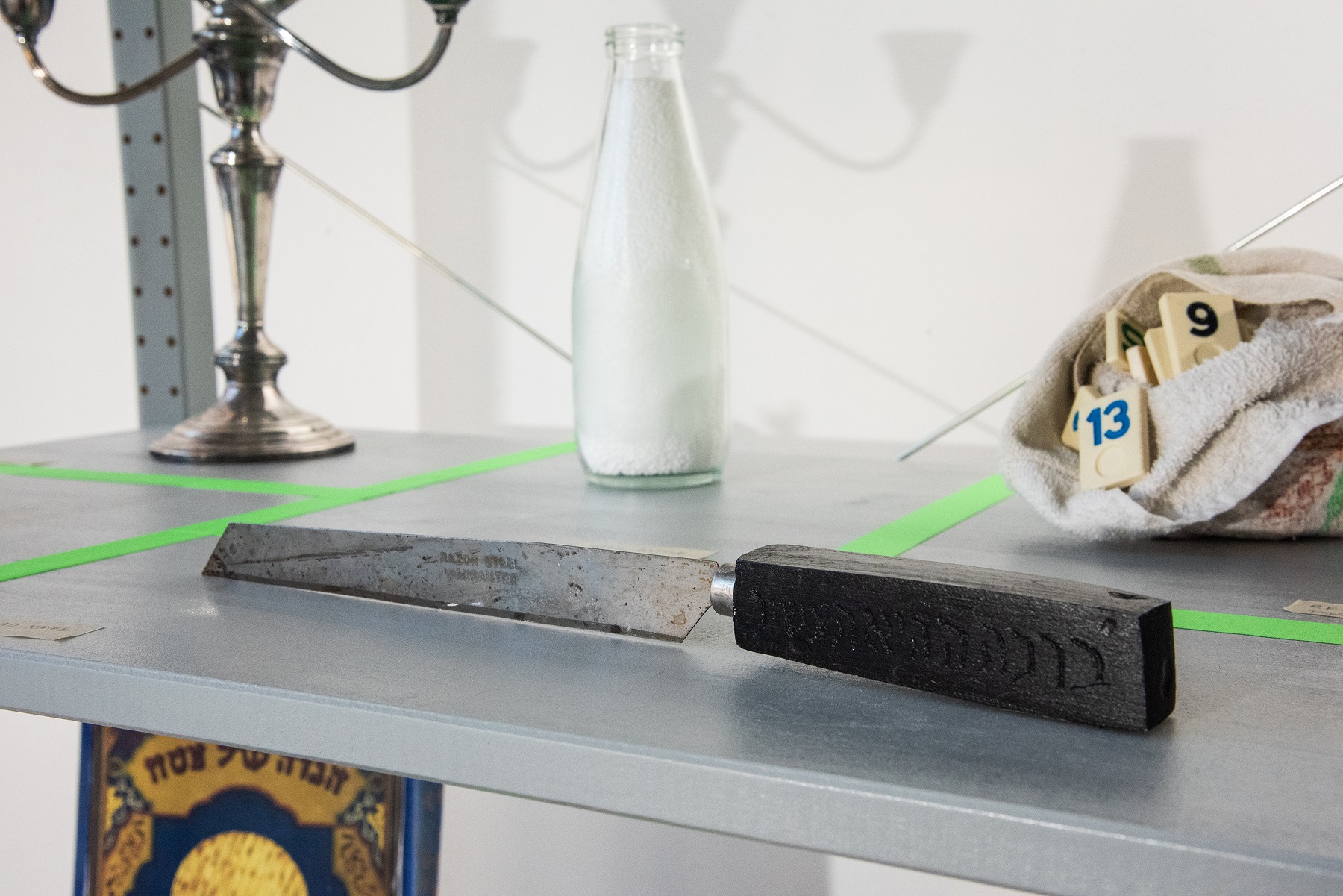 Considering the mechanisms that create the fake and shape the real; this prop maker's worktable is a sculpture in which every element is purposely placed. It is similar to the social and political structures that position us as subjects, that are themselves carefully constructed.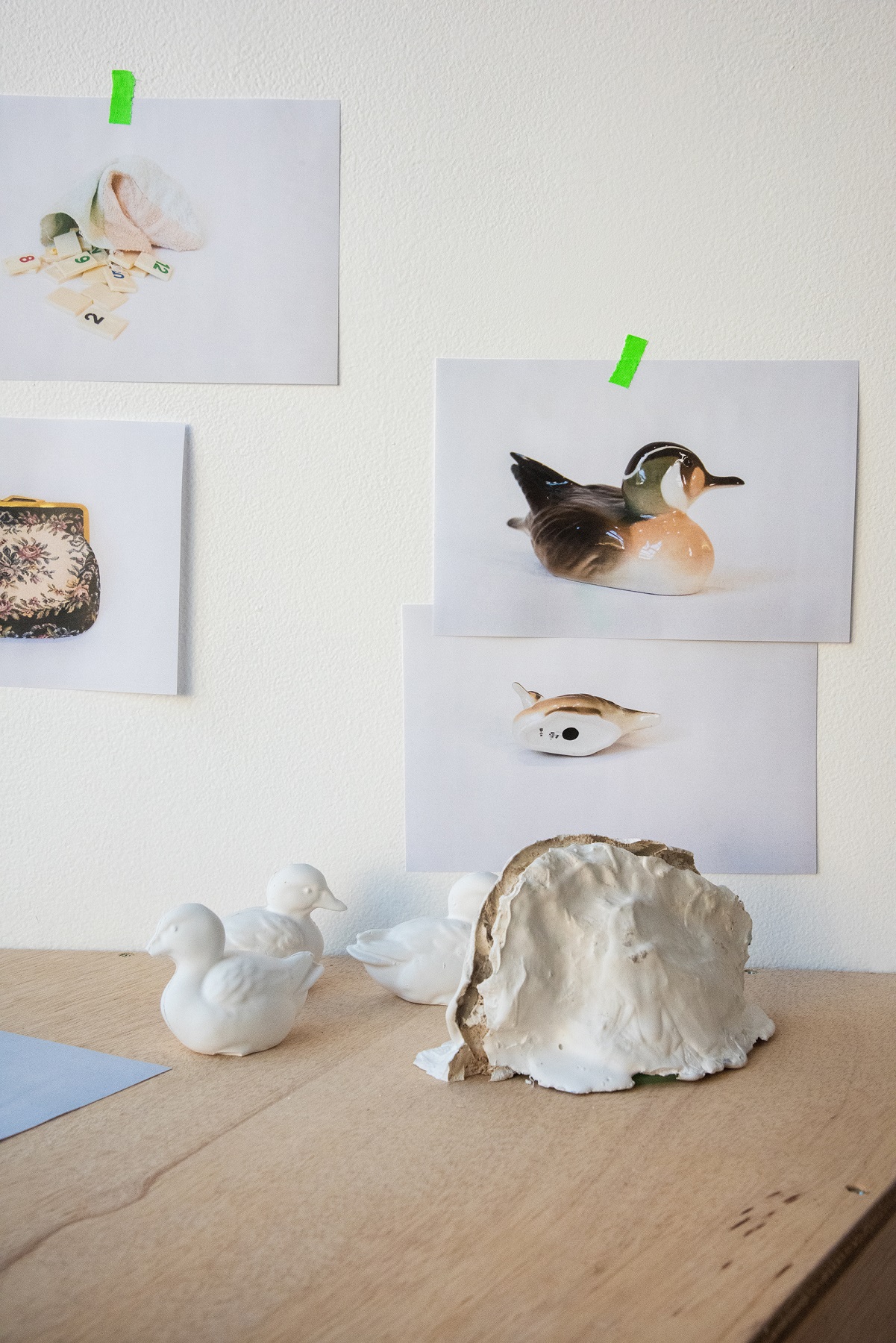 In Judaism, it is forbidden to make an image or statue representing the divine, which is considered shapeless. Still, religious objects, like many other signifiers, gain the meaning and importance intended towards what they signify. They are viewed as transcendental, far exceeding their production or material value. Here, farther removed, it is the mere image of four Jewish religious objects that are elevated.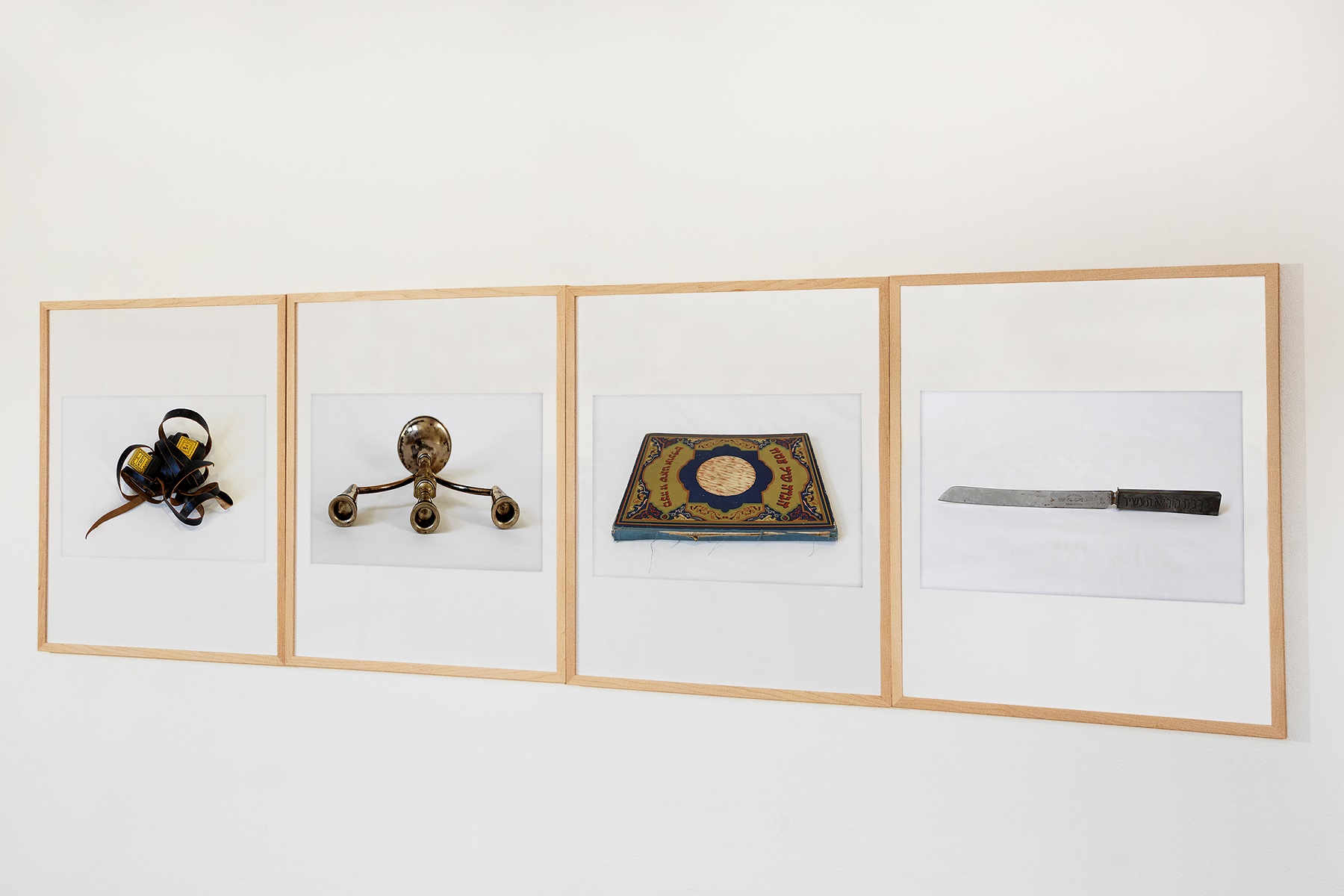 For the two-person exhibition Monuments Of Memory in which this body of work was first exhibited, I created a series of casts in collaboration with artist Nancy Sayavong. These are part of a series of casts pointing to the circulatory systems of a house – the flow of electricity, water, heat, etc. These systems are both the "veins" of the house and what enable us to live in it. The relationship is mutual, and the house in turn is affected by its inhabitants and usage. The rust growing on the casts references the process of aging of the house/materials.